French 1728 Model Infantry Musket
War of the Austrian Succession - French and Indian War - American Revolution
NEW: Changes to lock so can now be fitted with a Standard Flash Guard
---


Image 2 Image 3 Image 4 Image 5 Image 6
Historical Background

The early 18th century brought a flurry of developments in French musketry. A standardized model was finally established in 1717. However the abundance of Marine models, and Contract Fusil de Chasse in North America relegated the 1717 musket to a life in France's forces stationed in Europe. The 1717 was replaced eleven years in 1728 with a model using three barrel bands to hold its 46 3/4 inch barrel in place. This musket is a fine example of the elegant curves in musket stocks in the early 18th century. Note the special shape of the butt, commonly referred to as the "patte de vache" or cow's foot.

The 1728 musket was the musket carried by the majority of French troops during the French and Indian War (see images of the Compagnies Franche de la Marine and the Regiment de Bearn). Changes in the 1740s included the standardized use of a steel ramrod in 1743. By the French and Indian War it is highly unlikely wooden rammers were in use.

There were three arsenals making the 1728 models: Charleville, Maubeuge, and St. Etienne. St. Etienne was the largest producer and because of this the 1728 is often called the St. Etienne musket. It was St. Etienne that provided the bulk of the arms to the Navy for the Compagnies Franche de la Marine in the late 1740s. These arms most likely had the 1746 changes since they were acquired directly from the arsenal in 1748.

After 1754 some more changes were done however it is unlikely many of the 1754 muskets made it to the fighting in North America because of the vast quantities of 1746 muskets in the armouries of New France. In 1763, the 46 3/4-inch barrelled 1728 musket was abandoned for a shorter new model known commonly as the Charleville Musket.

However this did not end the use of the 1728 model in North America. A new army had immerged in the 1770s with a dire need for arms. The Continental Army of the United States was more than happy to purchase the old arms of France to assist them in their struggle against Great Britain. As well it is possible captured stores in New France were re-issued to Quebec's militia to defend themselves from the invading Americans in 1775-1776, or fell into American hands after the fall of Montreal. At least one of these has been found (in a private collection) and was marked with "US" on the lock.

Please Note: A detailed study of an original in Parks Canada's reserve collection was conducted to improve the stock arrangement of this replica. Diameter of this musket has been reduced. Here is a sample image of that original: Image

Specifications

The reproduction we offer here is the 1728 model but with the steel ramrod. The 46 3/4 inch octagon-to-round barrel is made of tempered seamless carbon steel (type:BS970 no.080M40) with a threaded breech plug. The lock is made with strong durable springs and has a case-hardened frizzen cover (hammer) that throws good sparks. The musket's total length is 63 inches and weighs 11 pounds. We use a cyanide case-hardening factory process that makes sparking both more reliable and longer lasting. Presently no other musket provider uses this technique.

As with all our other flintlocks, the vent is not drilled (read details below) so we can ship easily to your door throughout North America and to Europe and the UK. Aside from that they are exactly like the originals. A fine addition to any collection.

French 1728 Model Musket: 549.00 699.00 (MTS-007)

- Money-back Guarantee - Shipped to your Door - Lowest Price Commitment -

* Bayonet now available for 59.00 59.00 (BAY005)

Click on Musket Image Links: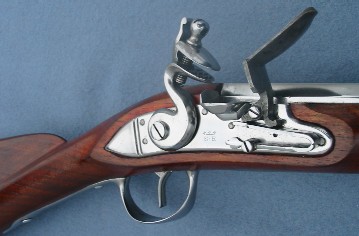 Image 2 Image 3 Image 4 Image 5 Image 6
For shipping costs and other details see our Muskets section
Our Guarantee
If upon receiving your musket you are not completely happy with your purchase, you may return it for a refund. All we ask is you cover the shipping costs. It has to be returned in two weeks of receipt and be in its original state (unaltered and unmodified).
Non-Firing State
We sell historically accurate muskets and pistols in a non-firing state. This allows us to comply with various local, state, national and international firearms regulations, along with shipping company policy restrictions. A certified gunsmith may decide to alter a musket or pistol to a firing state by drilling the vent hole and test firing it. We are not legally responsible for any alteration from its present non-firing state. Please read our Conditions of Use and Legal Disclaimer. The customer is expected to be aware of the laws of their locality that govern products of this nature.
Also Popular: Military and Heritage Swords / Leather Goods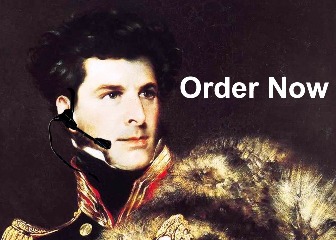 © Copyright 1995-2014: Unless otherwise noted, all information, images, data contained within this website is protected by copyright under international law. Any unauthorized use of material contained here is strictly forbidden. All rights reserved. Access Heritage Inc (formerly The Discriminating General) is in no way to be held accountable for the use of any content on this website. See Conditions of Use.