Cavalry Helmets and Armour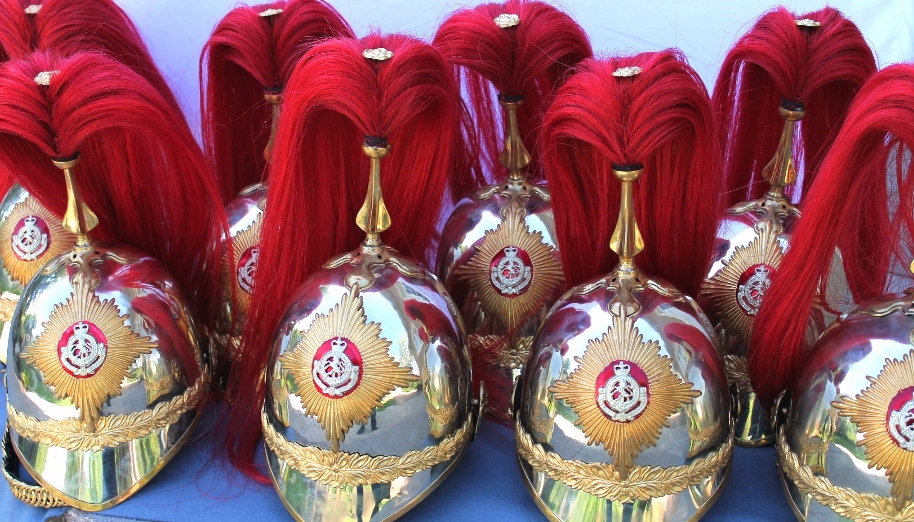 We are honoured to have provided 50 new helmets to the Governor General's Horse Guards (For Sale:

599.00

779.00 each)
The Regiment is allied with the Blues and Royals and the Queen's 1st Dragoon Guards. Read their history here.
Probably the most beautiful elements of militaria have come from the world's cavalry. In this section of products we hope to include Cavalry armour (armor) and helmets from the British, French and other nation's armies including from the Napoleonic Wars like the cuirass and helmet of the French Cuirassiers. As items are ready for sale they will be added below.
British Army Cavalry Helmets