Privacy and Security Policy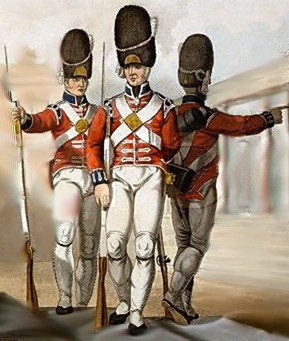 Our sentries are ever watchful...
" We are very proud of our track record. Since we began in 1995 the privacy and security of our client's information has never been compromised."


Privacy
Your privacy is very important to us. In fact our country's Privacy Act is one of the strictest in the world. We collect from our clients only the most basic information to assist us in answering their request for our products and services.
- collect personal information only for billing, shipping, and customer service purposes;

- do not sell or give client details to any other business, nor any other entity;

- do not collect sensitive information in areas such as religious, political, ethnic, and sexual orientation, nor medical status.

- we do not telephone you to pressure you for further sales
All our clients can rest assured that it is not only our desire to keep your information confidential, it is the law.
Security
In accordance with the Privacy Act and good business practices, we enacted a number of procedures to insure the security of your personal and credit information.
Your information:
- if credit or debit cardholder data is data is deleted after the transaction is processed;

- personal data when stored electronically on a computer system and any e-mail correspondence is protected by a firewall;

- when in hard copy form it is stored in a locked area and only designated people have access;

- when in hard copy form such as order forms, and invoices when being disposed of, are shredded;

- is protected by restricting access to the FAX machine which receives orders - only those individuals processing billing/paperwork will see this information;

- received by email, mail and telephone is only accessed by people designated to process this information; and

- protected data is in our office, which is physically in a different building from our warehouse/shipping facility.
If you have any questions about the above please do not hesitate to ask.
---

© Copyright 1995-2019: Unless otherwise noted, all information, images, data contained within this website is protected by copyright under international law. Any unauthorized use of material contained here is strictly forbidden. All rights reserved. Militaryheritage.com reserves the right to update/alter any information contained here. Access Heritage Inc (formerly The Discriminating General) is in no way to be held accountable for the use of any content on this website. See Conditions of Use.