Share
Long Land Brown Bess Carbine
- French and Indian Wars - Pontiac Rebellion - American Revolution
---

Historical Background

The Long Land Brown Bess Carbine was originally made for the Royal Artillery. However in the wilds of North America it was quickly realized the 34-inch barrelled short musket was ideal for the light infantry companies and ranger units like Roger's Rangers and Gorham's Rangers. As many bush battles in the French and Indian War were close action affairs, the short barrel was the happy medium between accuracy and manoeuvrability in the woods. The only good illustration of this musket, a painting by Benjamin West (below), seems to show it without a nose cap.


General Johnson Saving a Wounded French Officer by Benjamin West c1764

Ranger unit lead by Major Robert Rogers became famous for their service and developing of ranger tactics. Major Rogers 28 Rules of Ranging became the founding principles of the U.S. Ranger Regiments in WW2 and have carried on to today. For this reason, this musket is a popular retirement gift for U.S. Ranger. Like many firearms from the French and Indian War, they continued to be used into the American Revolution until they were worn out. As late as 1793, Long Land carbines, as they were properly called, were still in military stores in Halifax, Nova Scotia.



Major Robert Rogers

Specifications

The reproduction we offer here has a 34 inch .75 calibre barrel is made of tempered seamless high carbon steel (type:BS970 no.080M40) with a tight breech plug. The lock is made with strong durable springs and has a case-hardened frizzen (hammer) that throws good sparks. We use a industrial case-hardening factory process that makes sparking both more reliable and longer lasting. Presently no other musket provider uses this technique.

As with all our other flintlocks, the vent is not drilled (read details below) so we can ship easily to your door throughout North America and to Europe and the UK. Aside from that they are exactly like the originals. A fine addition to any collection.
Rogers Rangers Musket:

529.00

689.00 (MTS-041)

- Money-back Guarantee - Shipped to your Door -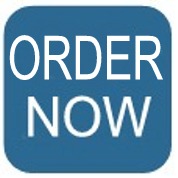 For shipping costs and other details see our Muskets section
Our Guarantee
If upon receiving your musket you are not completely happy with your purchase, you may return it for a refund. All we ask is you cover the shipping costs. It has to be returned in two weeks of receipt and be in its original state (unaltered and unmodified).
Non-Firing State
We sell historically accurate muskets and pistols in a non-firing state. This allows us to comply with various local, state, national and international firearms regulations, along with shipping company policy restrictions. Please read our Conditions of Use and Legal Disclaimer. The customer is expected to be aware of the laws of their locality that govern products of this nature.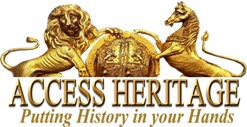 Also Popular: Military and Heritage Swords / Leather Goods
© Copyright 1995-2019: Unless otherwise noted, all information, images, data contained within this website is protected by copyright under international law. Any unauthorized use of material contained here is strictly forbidden. All rights reserved. Access Heritage Inc (formerly The Discriminating General) is in no way to be held accountable for the use of any content on this website. See Conditions of Use.