Share
Double Barrelled Flintlock Shotgun
- Captain Cook - American Revolution - Exploration and Frontiersman - War of 1812 - Battle of the Alamo
---



Historical Background

The double barrel flintlock shotgun really started to be common place shortly after the French and Indian War (1760). It's efficiency as a fowling piece was almost immediately recognized by sportsmen. However having a second shot also had its military applications, and this was not lost on the famous explorer Captain James Cook. Anytime a conflict was expected with the local population, Captain Cook was noted taking out his trusty double-barrelled firearm. It was the firearm in his hand when Captain Cook was killed in Hawaii in 1779: "A ruffian making a stroke at Capt Cook, was shot dead by the Captain himself, who having a double-barrelled gun, was aiming at another,..." when he was struck to the ground and stabbed (Journal of Captain Cook's Last Voyage... pub.1785).


Cook illustrated using his shotgun as a club in Death of Captain James Cook by George Carter, 1783

The advantages of a double barrel shotgun were realized by other Naval officers. Indeed as late as 1836, one U.S. Military scholar recommended the U.S. Marines should be equipped with them while aboard ship (read more here ). On land, there are accounts of Light Infantry officers carrying double barrelled flintlocks. For example, Captain Richard Ferguson used one in the Battle of the Chateauguay in 1813. However probably its most famous use was at the Battle of the Alamo. Texans armed themselves with whatever they had including double barrelled shotguns and a history of the battle written 12 years later suggests many had this firearm (read more here) . That was certainly the case for the Alamo's famous commander, Colonel William Travis who put his double barrelled flintlock to heavy use, and had recommended it as the principal firearm of the Texan cavalry.


Battle of the Alamo (Texas State Library and Archives)

Specifications

Each 20 gauge (.62 calibre) barrel is 29 inches long and with a cylinder bore. The overall length of this reproduction is 44 1/2 inches and weighs a little over seven pounds. The barrels are made of tempered seamless high carbon steel (type:BS970 no.080M40) with tight breech plugs. The locks are made with strong durable springs and has case-hardened frizzens (hammers) that throws good sparks. We use a industrial case-hardening factory process that makes sparking both more reliable and longer lasting. Presently no other musket provider uses this technique.

As with all our other flintlocks, the vent is not drilled (read details below) so we can ship easily to your door throughout North America and to Europe and the UK. Aside from that they are exactly like the originals. A fine addition to any collection.
Double Barrelled Flintlock Shotgun:

649.00US

849.00CAN (MTS-042)

- Money-back Guarantee - Shipped to your Door -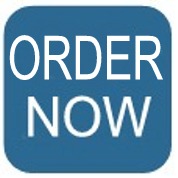 For shipping costs and other details see our Muskets section
Our Guarantee
If upon receiving your musket you are not completely happy with your purchase, you may return it for a refund. All we ask is you cover the shipping costs. It has to be returned in two weeks of receipt and be in its original state (unaltered and unmodified).
Non-Firing State
We sell historically accurate muskets and pistols in a non-firing state. This allows us to comply with various local, state, national and international firearms regulations, along with shipping company policy restrictions. Please read our Conditions of Use and Legal Disclaimer. The customer is expected to be aware of the laws of their locality that govern products of this nature.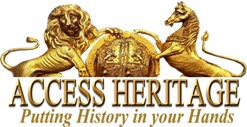 Also Popular: Military and Heritage Swords / Leather Goods
© Copyright 1995-2019: Unless otherwise noted, all information, images, data contained within this website is protected by copyright under international law. Any unauthorized use of material contained here is strictly forbidden. All rights reserved. Access Heritage Inc (formerly The Discriminating General) is in no way to be held accountable for the use of any content on this website. See Conditions of Use.