Share
Late 17th Century Blunderbuss
- Pirates and Privateers - Colonial America
---
Historical Background

Towards the end of the 17th century, steel (referred to as "iron" historically) blunderbusses became popular in most European Navies and some show up in early colonial records in North America. Unlike the 18th century blunderbuss we offer, this dog lock blunderbuss comes with a heavy stock with a Naval style square comb to the butt. Broad stocks of this nature were typical of blunderbusses of this time. The "dog" style lock began in the mid-1600s and lasted into the 1730s before it was finally deemed redundant. The doglock was more common found in the English service, however some pop up in Scandinavian and Dutch records.





Close quarter fighting like in this image of the Dutch attack on the English fleet in 1667 made the development of the blunderbuss a necessity

Specifications

As with all our other flintlocks, the vent is not drilled (read details below) so we can ship easily to our door throughout North America and to Europe and the UK. Aside from that they are exactly like the originals. A fine addition to any collection.

The blunderbuss is comes with a 18-inch barrel (.69cal) and the doglock is in the true style meaning the dog is the half cock. As with all of our flintlocks, this replica is made faithful to those of the period with tempered seamless modern steel (type:BS970 no.080M40) with a tight breech plug. The barrel is an octagon-to-round configuration. The lock is made with strong durable springs and has a case-hardened frizzen (hammer) that throws good sparks. We use a industrial case-hardening factory process that makes sparking both more reliable and longer lasting. Presently no other musket provider uses this technique.
Blunderbuss:

529.00

675.00 (MTS-032)

- Money-back Guarantee - Shipped to your Door -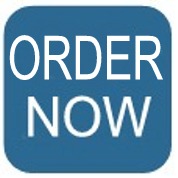 For shipping costs and other details see our Muskets section
Our Guarantee
If upon receiving your musket you are not completely happy with your purchase, you may return it for a refund. All we ask is you cover the shipping costs. It has to be returned in two weeks of receipt and be in its original state (unaltered and unmodified).
Non-Firing State
We sell historically accurate muskets and pistols in a non-firing state. This allows us to comply with various local, state, national and international firearms regulations, along with shipping company policy restrictions. Please read our Conditions of Use and Legal Disclaimer. The customer is expected to be aware of the laws of their locality that govern products of this nature.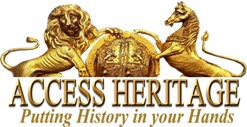 Also Popular: Military and Heritage Swords / Leather Goods
© Copyright 1995-2019: Unless otherwise noted, all information, images, data contained within this website is protected by copyright under international law. Any unauthorized use of material contained here is strictly forbidden. All rights reserved. Access Heritage Inc (formerly The Discriminating General) is in no way to be held accountable for the use of any content on this website. See Conditions of Use.