Share
Brown Bess Carbine
18th Century - Napoleonic Wars - War of 1812 - Waterloo
" provided to the movie series Pirates of the Caribbean (see picture below)"
---


Images: Image 1 Image 2 Image 3
Brown Bess Carbine Reducing the length of the Brown Bess dates to the Seven Years Wars when new Light Infantry Corps and Highland Regiments in North America began cutting down their muskets. This allowed the soldier freer movement in the dense wooded terrain where many battles of the French and Indian Wars were fought on. However the first official Brown Bess Carbine of the configuration offered here was the 1796 pattern Heavy Cavalry Carbine. This Carbine came both with and without swivels. For example, the 6th Inniskillin Dragoons did not use swivels. Both an original found on the field of the Battle of Waterloo (now in the National Army Museum, London) and another marked to the 6th Dragoons in the Canadian War Museum collection documents the carbine model offered here.

However its use did not end with the Heavy Cavalry. Over a thousand carbines were shipped to North America just before the opening of the War of 1812. Some Canadian militia units are documented using them and the famous Canadian Voltiguers were initially provided with 500 units of them. Clearly it was expected these carbines would serve well in the forests of North America. It is suspected they were also issued the native allies and Voyageurs at the opening of the war, when many military stores were cleared out to feed the unquenchable demand for arms. Clearly it is ideal is a canoe musket, hence the believe it found its way into the fur trade as well. Many naval historians also contend they were used by the Royal Navy and a japanned barrelled original, for years on display at the Canadian War Museum, seems to support this theory.


Bess Carbine in the hit Pirate Series Black Sails (courtesy STARZ)


Bess Carbine being used in Pirates of the Caribbean

This replica is made with a 26-inch seamless tempered barrels are made of high-carbon steel (BS970 no. 080M40) and the breeches are tight. It is .75 calibre. The locks have strong main strings and case-hardened hammers (frizzen covers) resulting in good sparks. Where possible all the parts are hand-fitted, just like the originals.

We use a industrial case-hardening factory process that makes sparking both more reliable and longer lasting. Presently no other musket provider uses this technique.

As with all our other flintlocks, the vent is not drilled (read details below) so we can ship easily to your door throughout North America and to Europe and the UK. Aside from that they are exactly like the originals. A fine addition to any collection.

Brown Bess Carbine (MTS003) 529.00US 689.00CAN

Money-back Guarantee - Shipped to your Door -
For shipping costs and other details see our Muskets section
Our Guarantee
If upon receiving your musket you are not completely happy with your purchase, you may return it for a refund. All we ask is you cover the shipping costs. It has to be returned in two weeks of receipt and be in its original state (unaltered and unmodified).
Non-Firing State
We sell historically accurate muskets and pistols in a non-firing state. This allows us to comply with various local, state, national and international firearms regulations, along with shipping company policy restrictions. Please read our Conditions of Use and Legal Disclaimer. The customer is expected to be aware of the laws of their locality that govern products of this nature.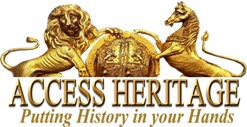 © Copyright 1995-2019: Unless otherwise noted, all information, images, data contained within this website is protected by copyright under international law. Any unauthorized use of material contained here is strictly forbidden. All rights reserved. Access Heritage Inc (formerly The Discriminating General) is in no way to be held accountable for the use of any content on this website. See Conditions of Use.