ACCESS HERITAGE Inc
Brown Bess Flintlock Musket (3rd Model)

Well-made and affordable, this 3rd Model Brown Bess flintlock musket is ideal for the collector, and muzzleloader enthusiast. Sale price: $499.00 Available from:

MilitaryHeritage.com

Condition: New, Fully Assembled.In stock! Order now!
3rd Model Brown Bess Flintlock Musket
Napoleonic Wars - War of 1812 - Alamo
>>>>> More Models of Brown Bess Muskets - click here <<<<<
---


Images: Image 1 Image 2 Image 3 Image 4 Image 5
3rd Model (India Pattern) Brown Bess Musket. This lighter and shorter (39-inch barrel) musket became the preferred musket of manufacture by the Board of Ordnance for the British Army in 1797. Prior to this, this pattern was developed and adopted by the armies of the East India Company, hence the name. Throughout the Napoleonic Wars nearly 3 million of these brown bess muskets were manufactured and distributed to Britain's infantry regiments. The only change in their manufacture during this period was the switch from a swan-necked cock to a reinforced style in 1809. This 3rd Model Brown Bess offered here was the more common swan-necked style. Aside from being a pound lighter and 3 inch shorter barrel, the main differences from the previous "Short Land" pattern and the India pattern were ones of style (removal of the thumb plate and only three pipes for the ramrod instead of four). Because of the numbers manufactured, this pattern saw use as late as 1850 in the British army and militia.


Using the 3rd Model Brown Bess, British infantry jostle with French Chasseurs, c.1815

This replica is made by the same company that made the India Pattern Brown Bess Muskets for the TV series Sharpe's Rifles. They are also the musket of most British Napoleonic units in Great Britain. The locks have strong main strings and case-hardened hammers (frizzen covers) resulting in good sparks. The seamless tempered barrels are made of high-carbon steel (BS970 no. 080M40) and the breeches are threaded.

We use a cyanide case-hardening factory process that makes sparking both more reliable and longer lasting. Presently no other musket provider uses this technique.

As with all our other flintlocks, the vent is not drilled (read details below) so we can ship easily to your door throughout North America and to Europe and the UK. Aside from that they are exactly like the originals. A fine addition to any collection.

Sale Price 499.00US 649.00CAN

Money-back Guarantee - Shipped to your Door - Lowest Price Commitment
Add BAY-002 Brown Bess Socket Bayonet 68.000US 75.00CAN
For shipping costs and other details see bottom of our Muskets section
Our Guarantee
If upon receiving your musket you are not completely happy with your purchase, you may return it for a refund. All we ask is you cover the shipping costs. It has to be returned in two weeks of receipt and be in its original state (unaltered and unmodified).
Non-Firing State
We sell historically accurate muskets and pistols in a non-firing state. This allows us to comply with various local, state, national and international firearms regulations, along with shipping company policy restrictions. A certified gunsmith may decide to alter a musket or pistol to a firing state by drilling the vent hole and test firing it. We are not legally responsible for any alteration from its present non-firing state. Please read our Conditions of Use and Legal Disclaimer. The customer is expected to be aware of the laws of their locality that govern products of this nature.

Also Popular: Military and Heritage Swords / Leather Goods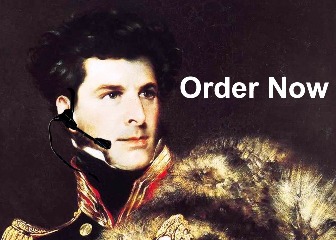 © Copyright 1995-2014: Unless otherwise noted, all information, images, data contained within this website is protected by copyright under international law. Any unauthorized use of material contained here is strictly forbidden. All rights reserved. Access Heritage Inc (formerly The Discriminating General) is in no way to be held accountable for the use of any content on this website. See Conditions of Use.